Created in 1953 in the Lyon area , our company, which specialises in the transformation and injection moulding of thermoplastic resins, has 3 production sites:
Arindis in Saint-Genis-Laval (69)
Arindis in Nantoin (38)
Plastitec in Nowa Ruda (Poland).
Our job allows you to optimize the design  of your products, to assist in the production of tooling, to produce parts and finishing operations in series.
Our solutions provide a global response to your needs in various fields: electrical equipment, home automation, security, medical, fluid distribution, automotive, etc…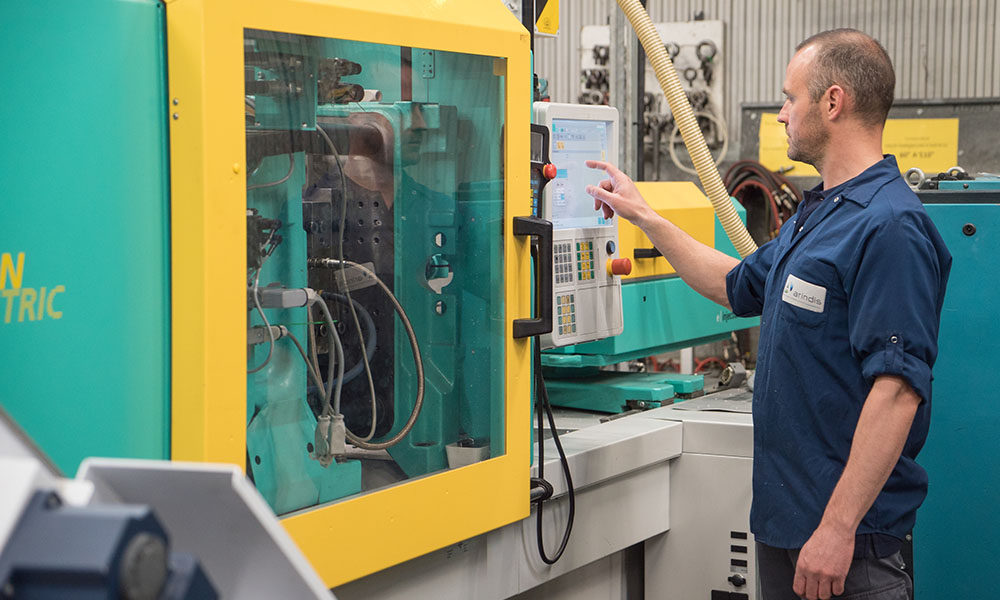 Plastic injection: 40 robotic injection moulding machines from 10 to 700T.
Processing and supply of engineering plastics, mineral filled and fibreglass or unfilled: PP, PE, ABS, PA, PAAR, PBT, PMMA, POM, PPO, PC, PPE, PEEK, PEI, PPS…
Control of the injection process with the eDart system.
3D printing: powder sintering, stereolithography, wire deposition .
Decoration: pad printing, laser marking, painting.
Assembly: ultrasonic welding, special tools, Cobot collaborative robotics.
ISO 9001 quality system, 3D contact and optical inspection, roughness measurements, leakage control and other specific control devices.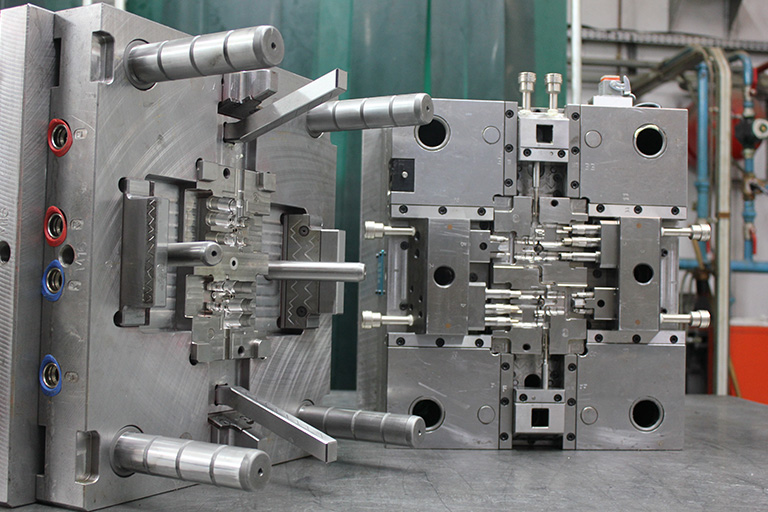 Product design: assistance in the design of your products from the prototype stage to series production, advice in a wide choice of processed materials (PP, ABS, PC, PA, PBT, PEI, PAAR, PEEK, …) according to functional requirements.
Tooling design: technical expertise in tooling to guarantee the stability of the process and the final quality of the moulded parts.
Industrialization of additional operations: we design and manufacture the special tools necessary for the assembly or control of sub-assemblies.
Arindis is certified ISO 9001 since 2005 and ISO 9001 version 2015 since 2018 . In order to increase our customers' satisfaction, we guarantee them a personalized attention and advice associated with a very strong involvement of all our staff.
We meet the requirements relating to the essential components of the quality approach:
Management's responsibility: requirement for initial involvement of management as the first permanent actor in the process.
Quality System: requirement for the construction of a system, guaranteeing overall consistency and in particular the capitalisation of achievements.
Processes: requirement to identify and manage all processes contributing to the satisfaction of our customers.
Continuous improvement: requirement to commit to effective improvement actions, including measuring and recording performance in all relevant areas and at all relevant levels.
ISO 9001
Download our ISO 9001 Certificat