Study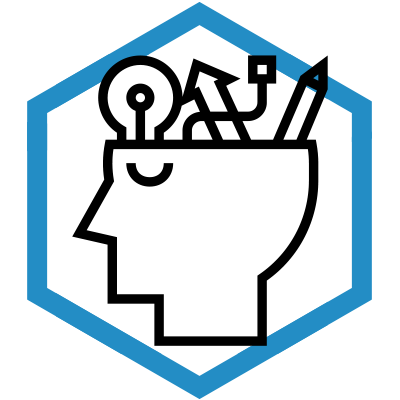 Design & Prototyping
Our engineers and technicians are always ready to offer you technical advice. A manager is dedicated to your project. It steers the work from the definition of the specifications to the validation by prototyping or limited series.
Our design office is equipped with CAD Pro/Engineer and SolidWorks
software as well as Cadmould rheology software.
Prototyping is a critical design step. We are able to provide our customers with high-precision rapid prototyping services under short lead times. Beyond products intended for injection moulding, do not hesitate to contact us for your additive manufacturing needs in any type of construction requiring prototyping.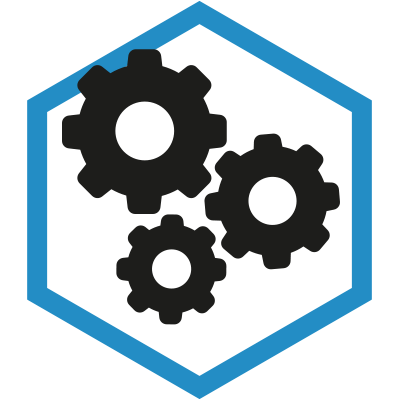 Moulds & Special Machines
Our expertise as a tool and mould maker allows us to develop and produce tools adapted to your projects.
- Prototype mould
- Medium series tooling
- High productivity tooling
Our design office is equipped with a 3D rheology simulator which allows us to optimise tool design and speed up the development process.
With a regular project follow-up we ensure the delivery of your first parts in quality and on time.
Equipped with modern means such as 3D printing and cobotics, our design office is able to design and produce the industrial tools necessary for complex assemblies.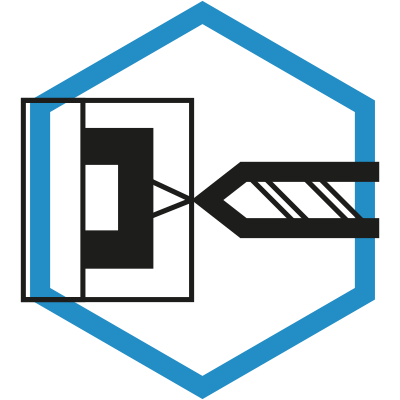 Moulding & Overmoulding
Our injection workshops include more than 40 robotic presses from 10 T to 720 T, operating 24 hours a day to optimise our production potential.
The series cover a few thousand to several million units/year, for pieces from 1 g to 2.5 kg.
We can process a wide variety of thermoplastics: PP, PE, ABS, PA, PAAR, PBT, PMMA, POM, PPO, PC, PPE, PEEK, PEI, PPS... Most of these materials can be regenerated directly in our workshops.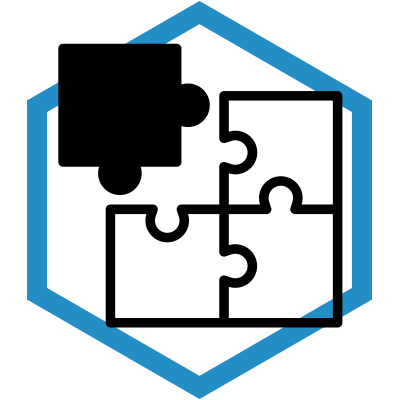 Assembly & Finishing
The production of complete assemblies, including BOM management, is also part of our services.
Our staff has been specially trained in assembly techniques (mechanical construction, ultrasonic welding) and decoration techniques (pad printing, screen printing).
Innovations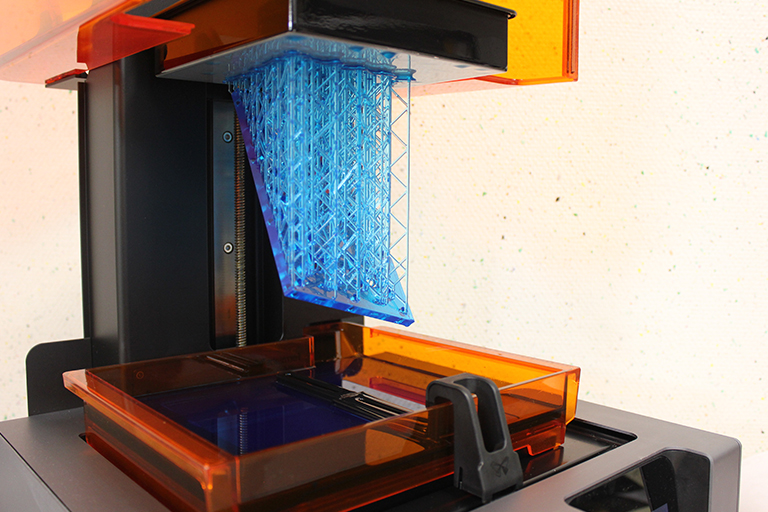 3D Printing  – Stereolithographie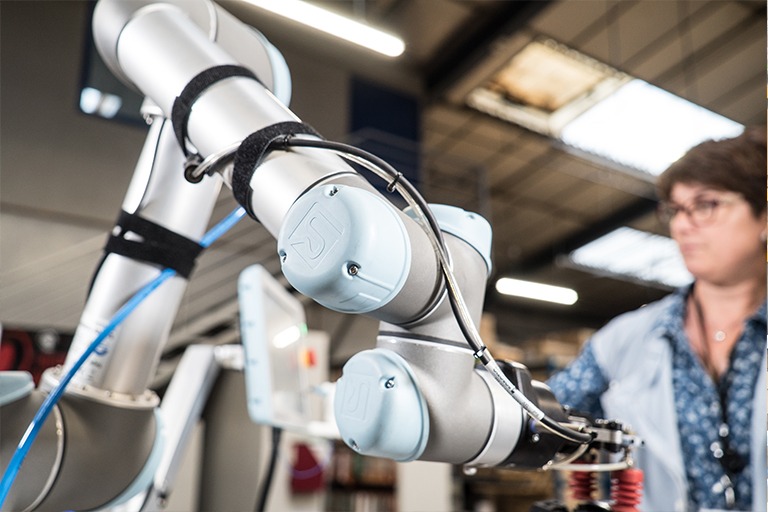 Colaborative Robots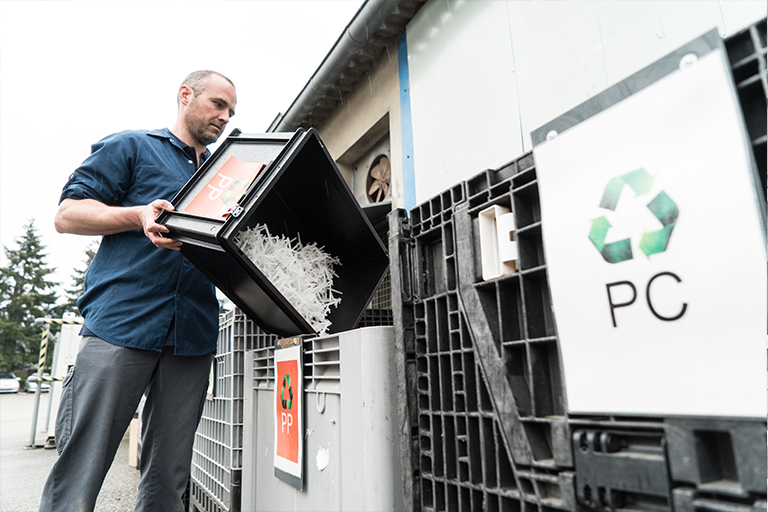 Waste material treatment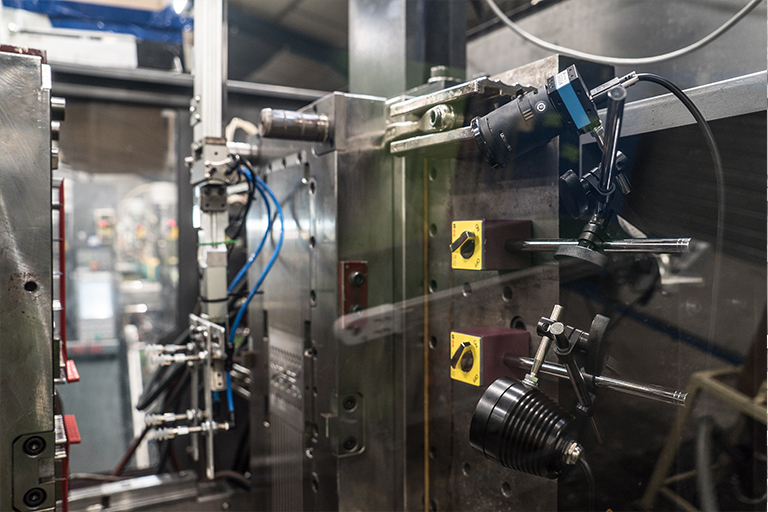 Mould monitoring